The culture of cider, a unique experience
In Sidrería Salaberria we offer a cider house menu worthy of the area where we are. Enjoy the best local product in our dishes, keeping the tradition of the authentic Basque cider house, txotx in kupela and the traditional food.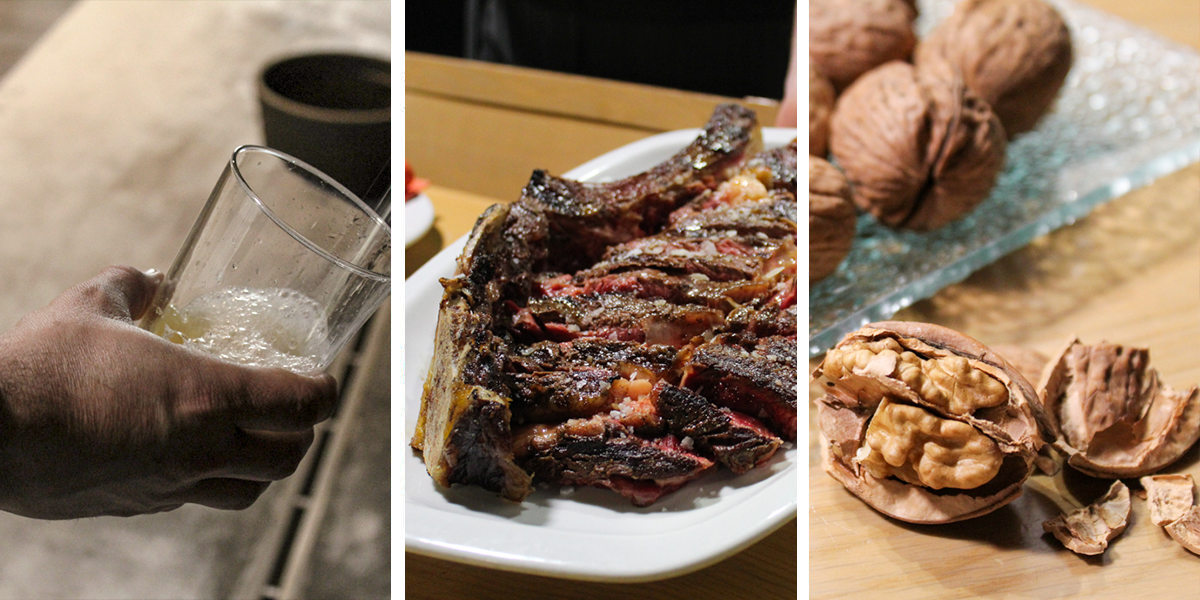 In addition to the dining area where we serve menus and more elaborate dishes. In our bar you can also eat your favorite pincho, or a quick snack from the bar. Take a look at our bar menu.
Our menu is carefully designed to satisfy the most demanding palates. Inspired by the freshest and highest quality ingredients, and fusing flavors of traditional and modern cuisine to create dishes that will delight you.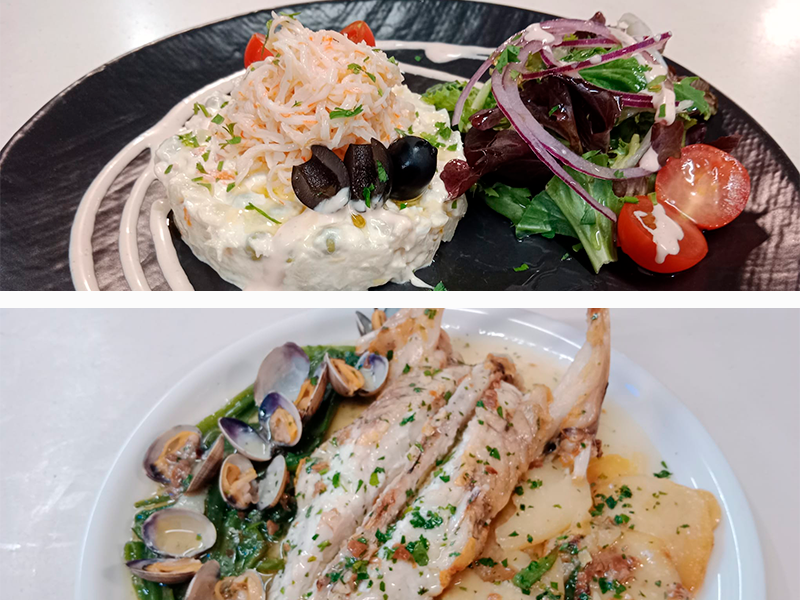 Don't know where to organize
your event?
At Sidrería Salaberria we can accommodate your event, meeting or any type of group meal. Write us and tell us what you need and we will help you as soon as possible.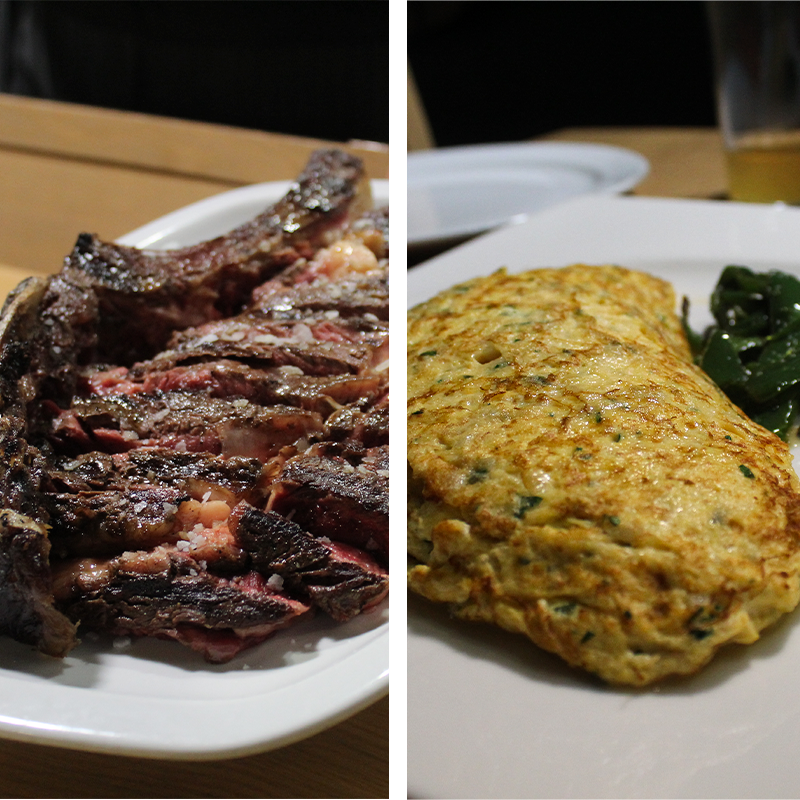 Cod, T-bone steak and txotx!
Enjoy with us the authentic cider house experience. Classic menu including cod omelette, cod with piperrada, T-bone steak, cheese, quince jelly, nuts and obviously unlimited Txotx in kupela.
Monday: 9:00 – 16:30 / 19:30 – 23:00
Tuesday: 9:00 – 16:30 / 19:30 – 23:00
Wednesday: 9:00 – 16:30 / 19:30 – 23:00
Thursday: 9:00 – 16:30 / 19:30 – 23:00
Friday: 9:00 – 16:30 / 19:30 – 23:00
Saturday: 10:00 – 16:30 / 19:30 – 23:00
Sunday: 10:00 – 16:30 / Closed