In our spacious dining room, with an exceptional atmosphere and an excellent decoration, you will be able to taste tasty daily menus from Monday to Friday, as well as the classic cider house menus with the most typical dishes, always cooked with exquisite taste. Also with the option of enjoying local cider making txotx from the kupela.
It is an ideal place to organize all kinds of celebrations (family, business meetings,...). In addition, we offer the possibility to arrange special menus, always at very reasonable prices and open to the suggestions of our customers.

MENU
Enjoy the ones you like the most from our extensive menu.

DAILY MENU
Tasty menu of the day from Monday to Friday that varies daily.

CIDER MENU
The authentic cider house menu, with cod, steak and cider.
At Salaberria we know how to enjoy food.
Our menu is carefully designed to satisfy the most demanding palates. Inspired by the freshest and highest quality ingredients, and fusing flavors of traditional and modern cuisine to create dishes that will delight you.
You can see our menu of the day in our social networks on a daily basis. Click on the one you use and see the stories.
CIDER CULTURE, A UNIQUE EXPERIENCE
In Sidrería Salaberria we offer a cider house menu worthy of the area where we are. Enjoy the best local products in our dishes maintaining the tradition of the authentic Basque cider house, txotx in kupela and the traditional food.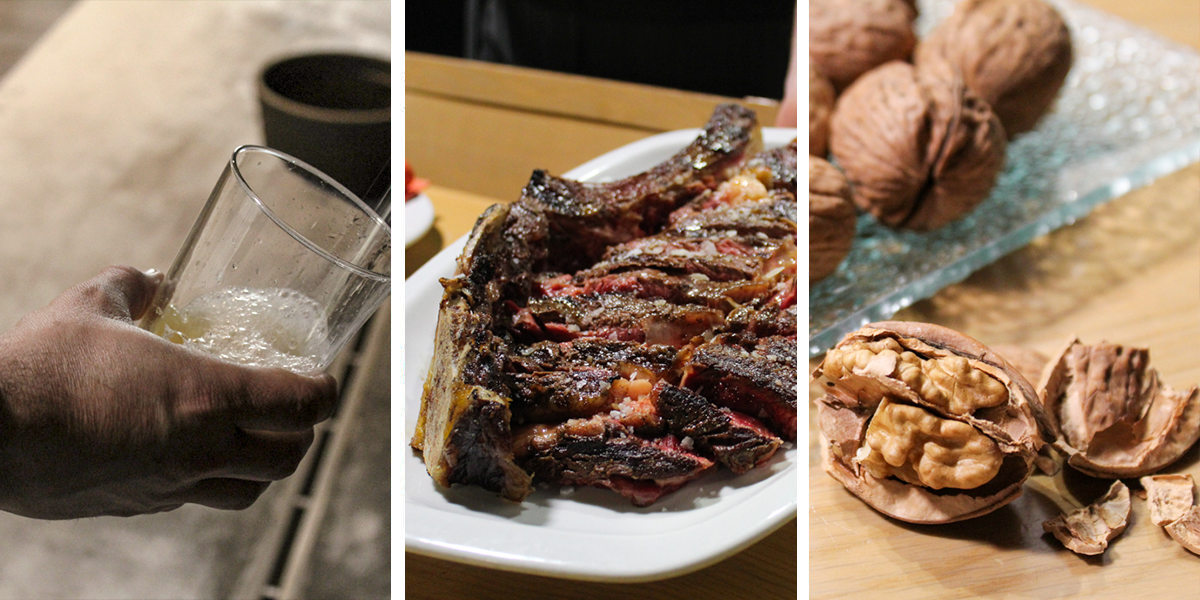 Monday: 9:00 – 17:00 / 20:00 – 23:00
Tuesday: 9:00 – 17:00 / 20:00 – 23:00
Wednesday: 9:00 – 17:00 / 20:00 – 23:00
Thursday: 9:00 – 17:00 / 20:00 – 23:00
Friday: 9:00 – 17:00 / 20:00 – 23:00
Saturday: 9:00 – 17:00 / 20:00 – 23:00
Sunday: 9:00 – 17:00 / 20:00 – 23:00